Parochial School an inclusive, inspirational school, preparing for the future;
living, learning and growing together in God.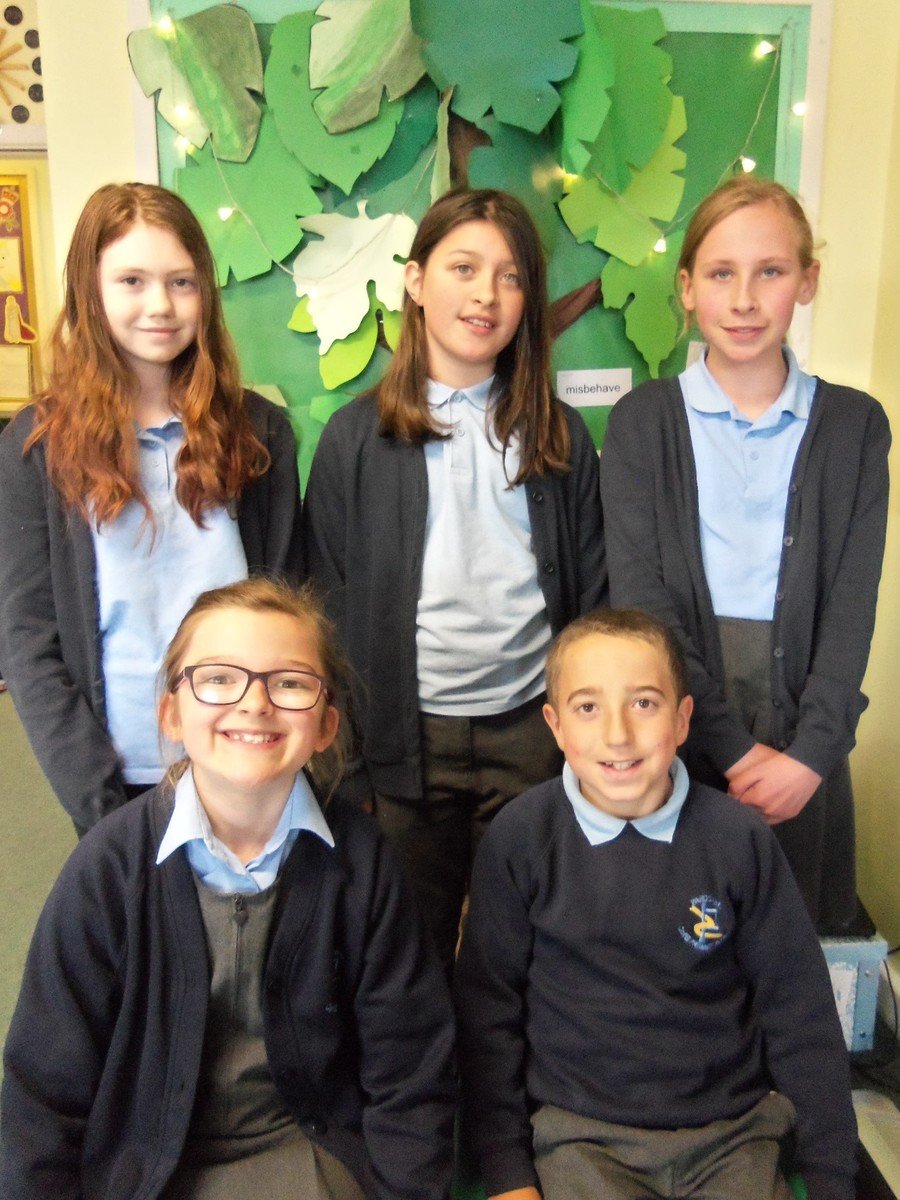 Heidi, Romy, Phoebe (Year 6)
Scarlet and James (Year 4)
'If you can?' said Jesus. 'Everything is possible for one who believes.' Mark 9:23
Ethos Group
2020 -21
This year's members of the Ethos Group are: Romy, Phoebe and Heidi (Year 6), Alex and Scarlet (Year4)
We meet weekly and plan activities to enrich our RE curriculum and the ethos of the school.
This academic year, things are a little different at Parochial. We are unable to lead the whole school and key stage assemblies, or walk to St Michael's Parish Church to worship together. Despite the difficulties, we are still planning to organise a special Harvest celebration and collection of food to donate to the local charity 'Infinity Initiatives' assemblies. We will talk to the children about their class collective worship sessions and organise Parochial RE week, Advent and Lent activities and assemblies.
We are very proud to have been awarded a Bronze Global Neighbours Certificate and we will continue working towards the Silver Award. We are also very proud to have supported The Willow Wood Hospice over the last few years and our chosen local charity 'Infinity Initiatives. We managed to raise over £600 during the Lent season.
Thank you to everyone who supported us.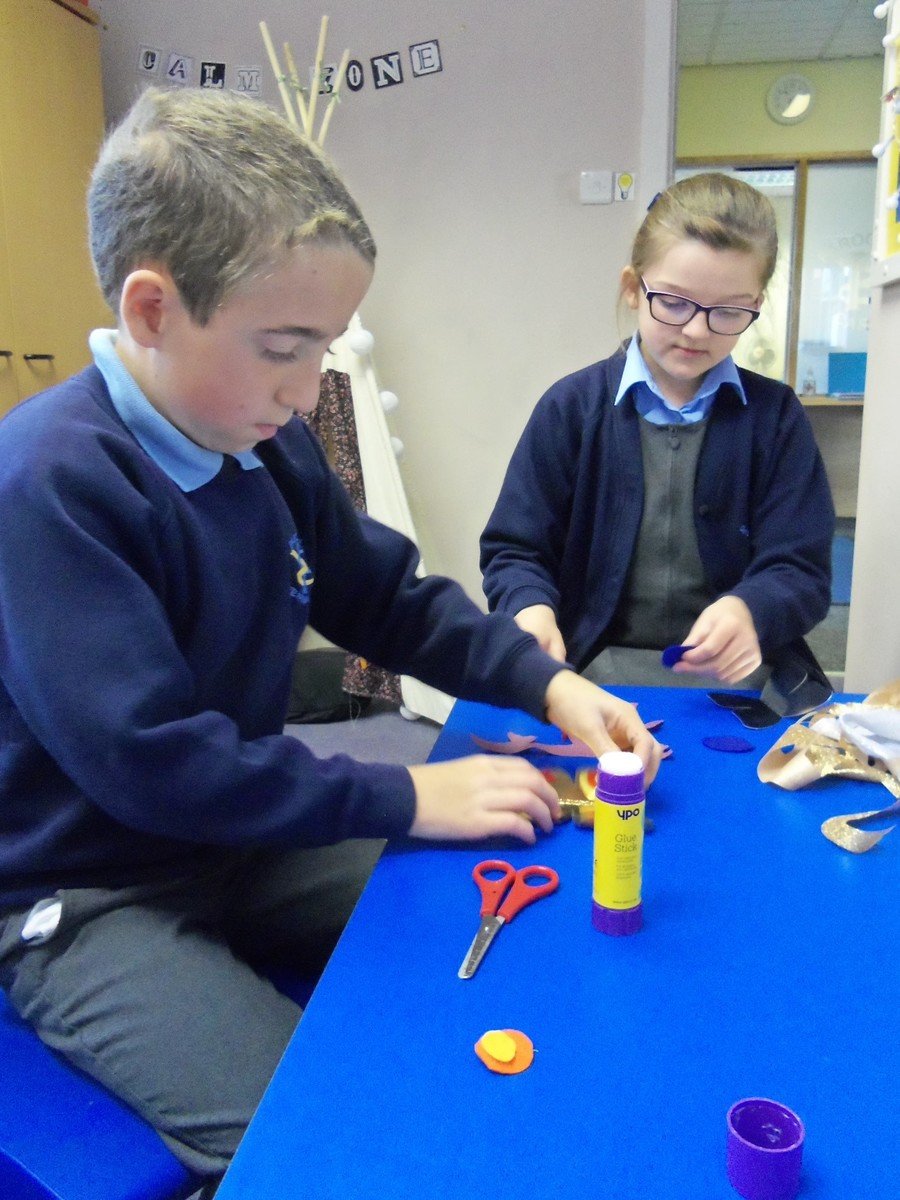 James and Scarlet were creating a piece of art,
thinking about the values important to Parochial pupils and our community.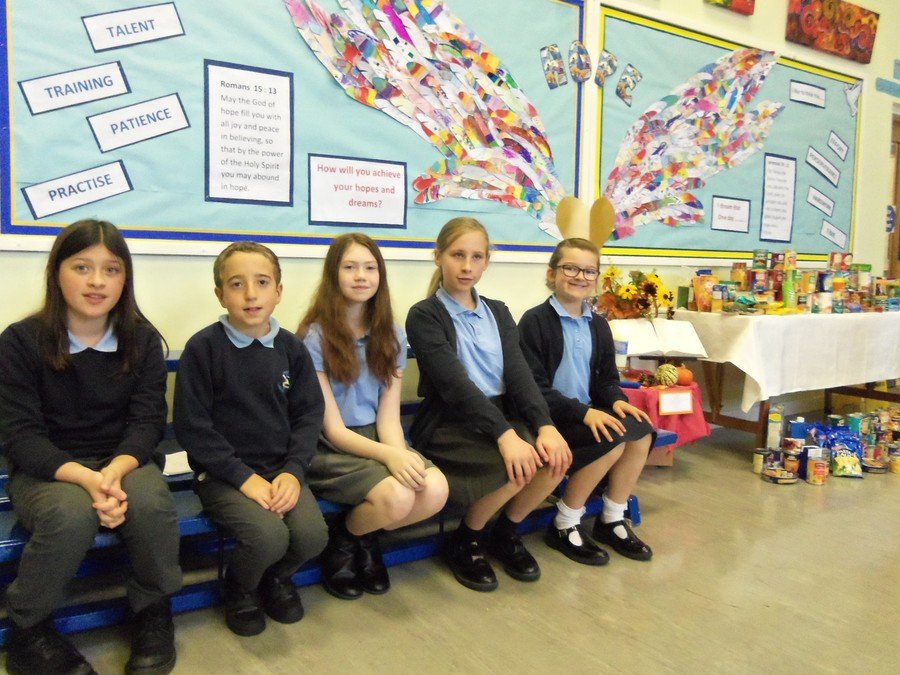 On Wednesday, 7th October 2020, our new Ethos Group members presented the HARVEST assemblies for the very first time.
Alongside Rev Ben, they read the Gospel readings, poems and prayers beautifully and clearly.
They reminded us about the people in our community, who need our help and thanked everyone , who donated food for Infinity Initiatives, our local charity.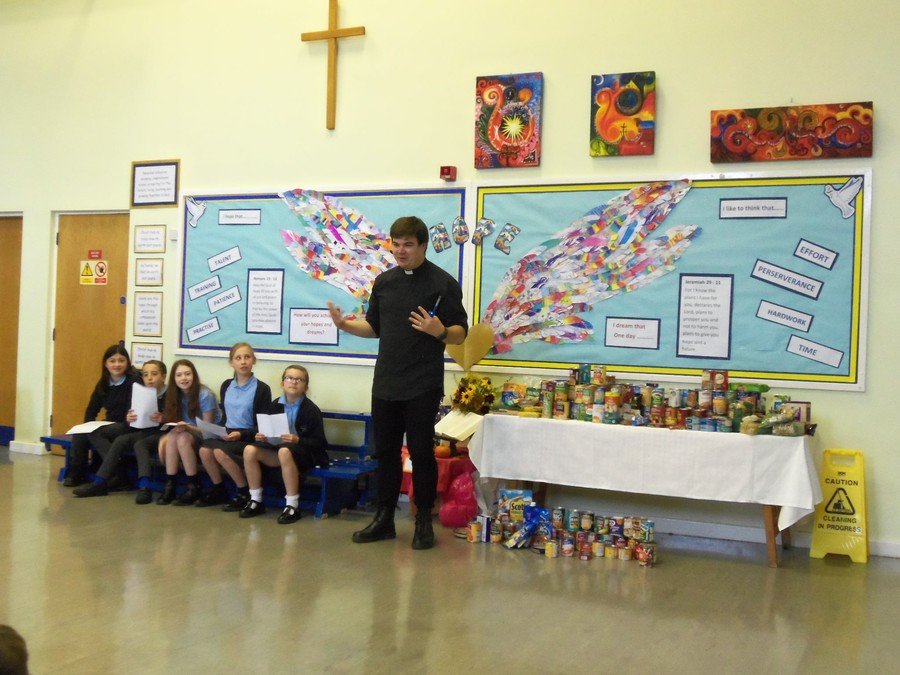 God created foods to be received with thanksgiving
by those who believe and know the truth.
For everything created by God is good. 1 Timothy 4:3-5
I love you, Lord, my strength.
The Lord is my rock, my fortress and my deliverer;
my God is my rock, in whom I take refuge,
my shield and the horn of my salvation,
my stronghold. Psalm 18:1