From Monday 23rd March Read Write Inc. are scheduling Phonics lessons on Facebook and YouTube for children to watch at home.
There will be three short Speed Sound lessons with one of the trainers every day for the next two weeks. The films will only be available at the times below:
Set 1 Speed Sounds at 9.30 am and again at 12.30 pm
Set 2 Speed Sounds at 10.00 am and again at 1.00 pm
Set 3 Speed Sounds at 10.30 am and again at 1.30 pm
Please note: the films are streamed live and won't be available at other times.
Sign up to the Facebook page or YouTube channel
Please ask you child which phonics group they are in to ensure they are logging on to the correct session.
Set 1 - Mrs Orchard, Miss Frankland, Mrs Gordon, Miss Harrison
Set 2- Miss Curren, Mrs Kennedy
Set 3 - Mrs Moss, Mrs Malpass
RWInc are also releasing a film of a poem for Reception and Year 1 children to join in with at 2.00 pm every day. The poems will be available on YouTube to watch again and again.
A great opportunity for children to learn these by heart!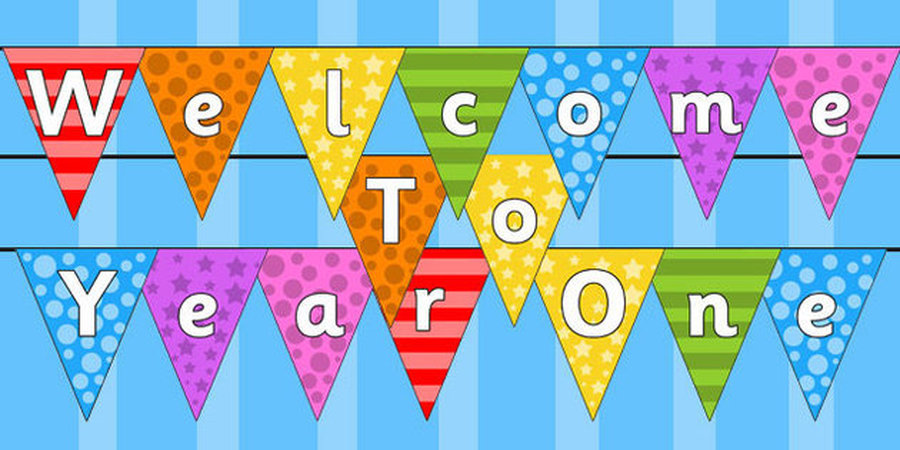 Our Topic this half term is...
What's going on in Year 1?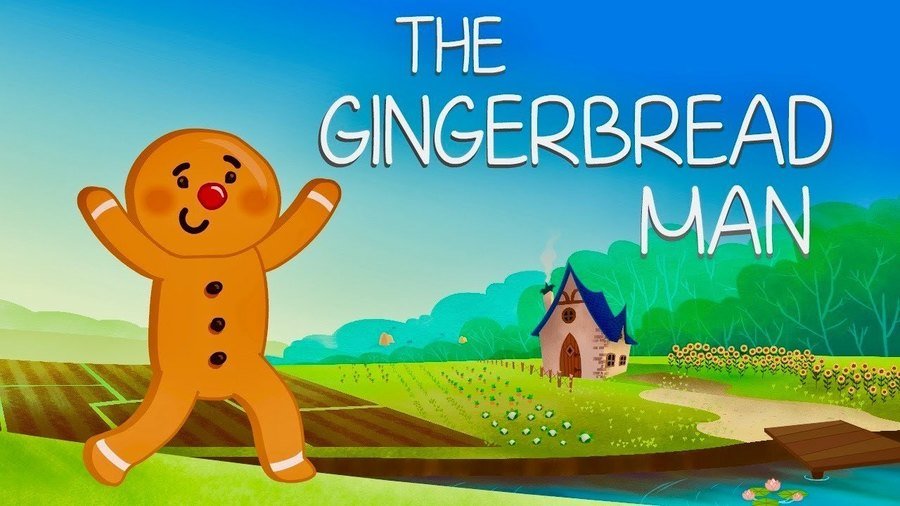 How many Traditional Tales can you name? Why are there so many different versions of Traditional Tales? What do Traditional Tales teach us?
English
This half term we are learning all about Traditional Tales. The Gingerbread Man is the first Traditional Tale we will study. In this story a little old lady, and little old man, become lonely after living by themselves and with their cat for so long. One day the little old lady decides to bake a gingerbread man. As soon as he is done baking, the gingerbread man jumps from the oven and runs away. He comes across many different obstacles, animals and humans that want to eat him, and continues to run away. Will any of them finally be able to catch the gingerbread man?
We will use The Gingerbread Man and other Traditional Tales as inspiration to write our own tales. We will innovate stories by changing characters, settings and story lines. We will continue to focus on using capital letters, full stops, finger spaces and fred talk in our writing as well as writing coherent sentences to create a story.
Maths
This half term we will continue to focus on Addition and Subtraction as well as Place Value. We will use diennes to represent the tens and ones of a number. Towards the end of the half term we will focus on Measurement including Length and Height. We will continue to review 2D and 3D shapes as well as skip counting in 2s, 5s and 10s.
Religious Education
Our unit this half term is 'Easter- Celebrating New Life and New Beginnings'. During this unit we will reflect upon the miracles of nature and new life during springtime. We will make links between the transformation of plants and animals and the Easter story in order to develop an understanding of the resurrection. We will write our Lenten promises and work hard to keep them during the whole Lent period. Additionally we will be holding a Zumbathon to raise money for our Lenten Charity.
Key Questions
What do you think is the most important part of the Easter Story?
In what way is the Easter story about new life?
How does the life cycle of a butterfly reflect the events of Easter?
How can parents help at home?
In preparation for the year 1 phonics screening tests in summer, please endeavour to help your child with their phonics at home. This involves extra reading, practicing of tricky words, and also plenty of games where children have to read and spot which words are 'nonsense' words.
Below are useful websites for both Read Write Inc Phonics and other areas of the curriculum:
https://www.oxfordowl.co.uk/for-home/reading/read-write-inc-phonics-guide-for-parents/
Children should be exposed to a range of texts: Fiction, newspapers, recipes, magazines, shopping lists and many more. Here is a useful website for extra age-related reading:
Year 1 Expectations
By the end of the year, your child should have achieved the following objectives. Please ensure you read this document carefully as it will allow you to support your child at home with their home learning/homework.

Maths - Given out on Tuesday, due in on Friday.
English - To be given out on Friday, due in on Monday.
Spellings - Given out and tested on Friday.
Reading books changed once a week. Each group will have a specific day, this depends on the Read Write Inc group they are in.
It is essential for your child's progress that they read at home as often as possible.
Library books are changed on Thursday.
Please remember to pack your child's updated reading record and reading book in their book bag each school day. Lost or damaged books will result in a charge of £2.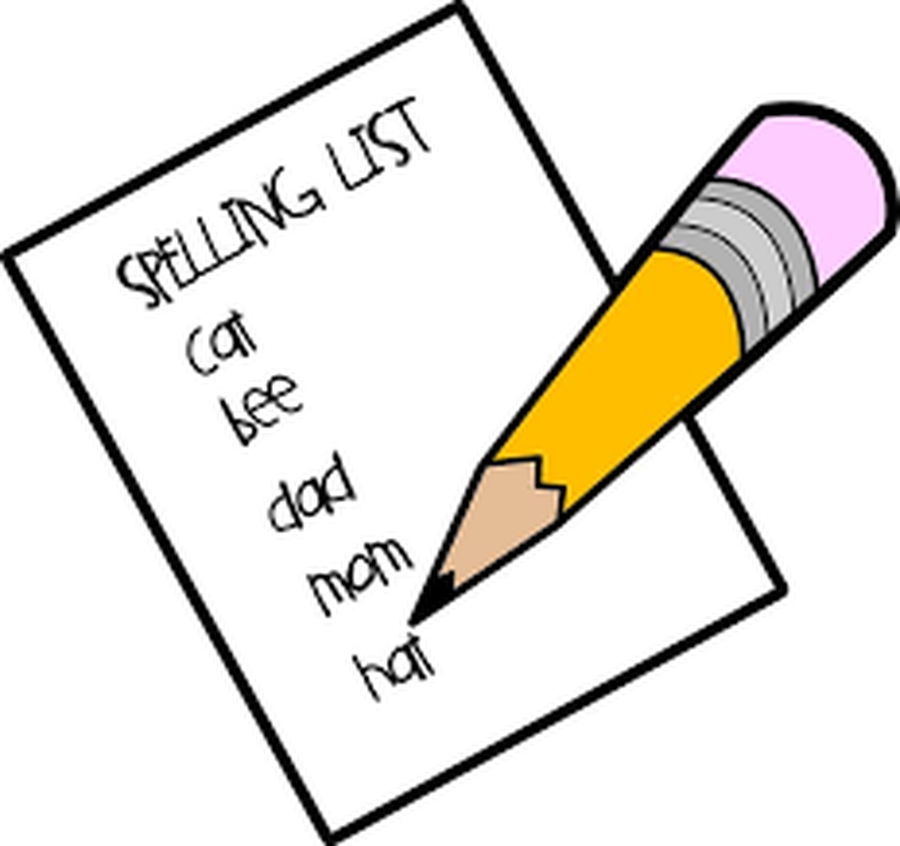 Cloudy Words
Materials
Word List
Paper
Glue
Cotton wool
Pencil
Choose a word from the list which your child is learning to read and write.
Give an example of how the word is used in a sentence and support them to
think of another example.
Write the word for your child and ask them to trace over the letters with a
glue stick or a finger dipped in glue. Lay cotton wool over the glue until the
entire word is covered.
Ask your child to write a sentence on the paper and to draw a picture to go
with their sentence.
You could do this with other words and make a "cloudy book".
Sand may be sprinkled over the glue in place of cotton wool.

Pipe-cleaner Words
Materials
Word List
Pipe cleaners
Paper/card
Pencil
In advance write a few words on individual pieces of card or paper.
Ask your child to listen carefully while you say a word. Challenge your child
to use the pipe cleaners to form all of the letters they hear. Show your child
the word card and support them to use their pipe cleaners to add or change
the letters they need to spell the word correctly.

Water Words
Materials
Words on card or paper
Paintbrushes
Water
Write several words on separate pieces of card or paper.
Ask your child to write a word two or three times on the patio or path.
Repeat with a different word.
Challenge: - can they write a sentence that includes the word?
Gooey Words
Materials
Re-sealable plastic bags
Hairstyling gel or finger paint
Masking tape
Fill the re-sealable bag with gel or finger paint. Use masking tape to secure
each bag to a table or other flat surface. Invite your child to choose a word
from the Word List and use one finger to press the letters of their word into
the gel or paint.
Your child can erase their word by gently rubbing the bag with the palm of
their hand until it is evenly distributed inside the bag.

Secret Words
Materials
Word List
Large sheet of paper
Pencil
Scissors
Write three words on a large piece of paper from the word list. Write out the
same three words and cut them up. Lay them out in front of your child. Tell
your child that one of the words is a "secret word". Choose a word from the
paper and say each one of the letters in random order. Support your child to
find the letter. Can they rearrange them to find the "secret word"?

Snowman
Materials
Paper and pencil
Write a selection of words from the Word List on a large piece of paper.
Choose one of the words. Write one or two letters of the word on another
piece of paper, with blank lines for the remaining letters.
Ask your child for a missing letter. Write it in if they are correct and if not,
draw the head of the snowman.
The object of the game is for the child to guess the word before you have
completed the drawing of the snowman.
Shape Word
Materials
Paper
Pencil
Scissors
Word List
In advance, write several words on paper and cut the words following the
shape of each letter. Trace around the shapes and cut out a second set
without the words. Practice saying the words with your child. Ask your child
to match a word with its shape by writing the correct word in its shape.

Extra Extra
Materials
Word List
Paper
Scissors
Glue
Magazines/newspapers
Write a selection of words from the Word List in random order on a piece of
paper. Read the words to your child. Ask your child to find the word in the
magazine, cut it out and glue it to the appropriate word. (Give your child one
page from a magazine and check that the words they are searching for are
on the page.)

Guess Who
Materials
Paper
Pencil
Masking tape
Word List
Write some words on paper. Read the words with your child. Ask them to
tape a word to your back. You have to ask a question e.g. does it begin with
"th"? Can I sound it out? (green word)
Now your child takes a turn to answers your questions. Tape a word to their
back.

Concentration
Material
Paper/card
Pencil
Word List
Make a set of matching word cards from the word list. Put them on the table
face down. Turn two cards over at a time. If they match you or your child
can keep them. The winner is the person with the greatest number of words.
Make sure your child can read the words they turn over.
This pack is available to download on www.classroomsecrets.co.uk
Below are some great practical ideas!
Please complete at least 3 of the activities below. Feel free to do more!