Welcome to Year 6
Our theme for this half term is: WW2 with a focus on Evacuation
Theme
In theme this half term we will be learning about how and why the war started, we will then look at what life was like for children during WW2.
In particular we will investigate the life of an evacuee, finding out why they were evacuated and looking at where they were sent and what happened to them once they arrived.
Why did Britain have to go to war in 1939?

Why was it necessary for children to be evacuated and what was evacuation really like?

Was evacuation the right answer?

Who were the world leaders during WW2?
English
In English this half term we will be reading 'Letters from the Lighthouse'. We will carry out a variety of written work from this book and other stories which are based around WW2, such as: diary writing, letter writing, explanation text and information text. We will link in grammar and punctuation features such as: bullet points, subjunctive mood and the correct use of colons, semi-colons and hyphens.
Don't forget that you can go on Reading Buddies and read a variety of books at your level. You can also carry out some reading and spelling activities on Sumdog.
Homework
All homework is set and monitored on Classsdojo.
Monday - Grammar work will be handed out, due in on Wednesday
Wednesday - Maths work will be handed out, due in on Friday
Friday - English work will be handed out, due in on Monday
Science
In science this half term, we will be learning about the Electricity. We will learn to represent circuits using symbols in a diagram as well as researching two of the most important scientific inventors in the field of electricity – Thomas Edison and Nikola Tesla. We will get the opportunity to develop our understanding of what electricity is and how to measure it. As well as conducting our own investigation, we will get the opportunity to create a torch!
Why do we have electrical symbols?

Why are T

homas Edison and Nikola Tesla important?

What would you like to investigate about a circuit?
Maths
In maths this half term we will look at converting measures and solving problems involving units of measures, we will find the area, perimeter and volume of different shapes. We will then move on to learning about ratio and problem solving, involving ratio.
Finally, don't forget to use Sumdog and TTrockstars to practice your maths skills.
Class Read
Letters from a lighthouse - Emma Carroll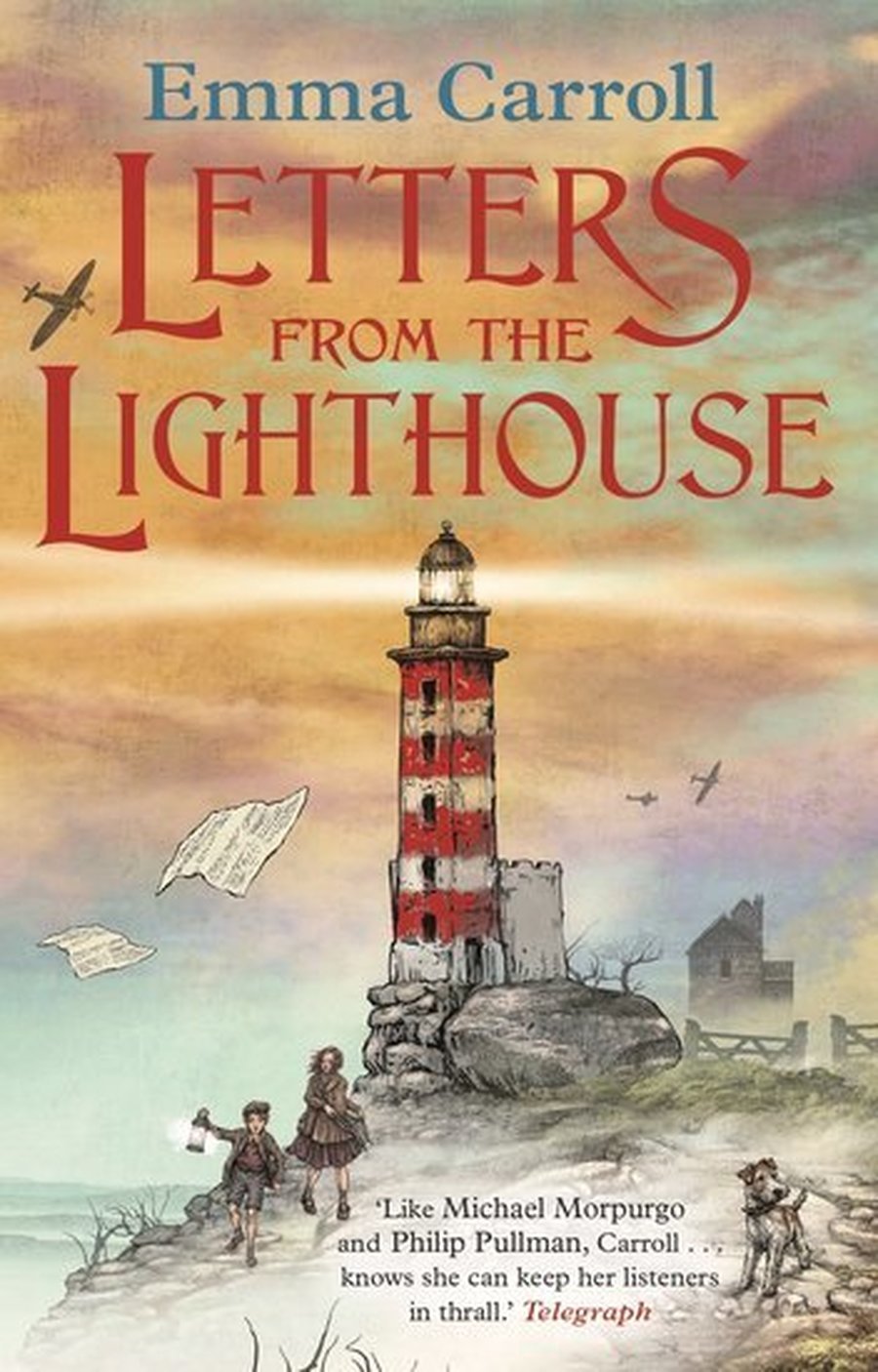 We weren't supposed to be going to the pictures that night. We weren't even meant to be outside, not in a blackout, and definitely not when German bombs had been falling on London all month like pennies from a jar.
February, 1941. After months of bombing raids in London, twelve-year-old Olive Bradshaw and her little brother Cliff are evacuated to the Devon coast. The only person with two spare beds is Mr Ephraim, the local lighthouse keeper. But he's not used to company and he certainly doesn't want any evacuees. Desperate to be helpful, Olive becomes his post-girl, carrying secret messages (as she likes to think of the letters) to the villagers. But Olive has a secret of her own. Her older sister Sukie went missing in an air raid, and she's desperate to discover what happened to her. And then she finds a strange coded note which seems to link Sukie to Devon, and to something dark and impossibly dangerous.
RE
In RE this half term, we will be thinking about 'Who was Jesus?' and 'Who is Jesus?' from our own point of view and the views of others in the past and today.
Who was Jesus?

Who is Jesus?

Who did Jesus say he was?

Was Jesus the Messiah?