This half term we will be learning all about
Our Planet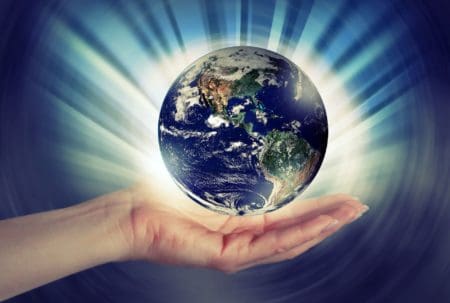 Maths

In maths, we will convert between different units of measure, estimate, compare and calculate different measures, including money in pounds and pence, read, write and convert time between 12- and 24-hour clocks, compare and classify geometric shapes, identify acute and obtuse angles and compare and order angles up to two right angles by size, identify lines of symmetry in 2-D shapes presented in different orientations and complete a simple symmetric figure with respect to a specific line of symmetry.

This year, Year 4s will take part in the compulsory Times Tables Check. Children will answer 25 questions, with only 6 seconds to answer each question.

How can you help at home?

Please ensure that you regularly practise and test your child on their times tables. At the end of Year 4, children should know the all times tables up to 12x12. It is always useful to practise the times tables as this really helps children with a range of mathematics work in school. If you have access to the internet, please visit the following sites to support your child's learning at home.

English

In English, we will be writing our own animal themed poems using language play and metaphors to bring our writing to life. In addition to this, we will use Pie Corbett's model text, 'Staying Out' to write our own suspense stories.

How you can help your child? Encourage your child to read their reading book and ask them questions about the text which they are reading.

It is important to read a variety of texts with your child. This can be anything from their reading books to newspapers and leaflets. This will help to extend your child's vocabulary and their understanding of different text types, which will in turn help to improve their writing.

RE

What is prayer?

In RE we will;

ensure that the children know that prayer is a way of communicating with God.

know that we/Christians believe that God listens and responds.

Enquiry

What is prayer?

How do people pray?

When do people pray?

Why do people pray?

Where do people pray?

Science

As scientists, we will be asking relevant questions and using different types of scientific enquiries to answer them, we will be setting up simple practical enquiries and making systematic and careful observations using a range of equipment, including thermometers and data loggers. We will be recording findings using simple scientific language, drawings, labelled diagrams, keys, bar charts, and tables and using results to draw simple conclusions, make predictions for new values, suggest improvements and raise further questions.

Enquiry

What are you investigating? Think of a question to ask. Think about how you may answer the question.

Make a prediction. What do you think will happen? What might the outcome be?

I predict...because...Why do you think this will happen? What are your reasons for your predictions?

What will you change/keep the same?

What will you measure?

How will you record the results?

What patterns did you spot?
Theme

As geographers, we will name and locate the polar regions, Australia and rainforest areas using digital maps, plans, graphs and presentations. We will describe how features and places change and make links between people and environments. As well as this, we will identify and describe similarities, differences and patterns between the different regions.

Enquiry

Describe key similarities of the three regions we have studied this half term.

Describe key differences of the three regions we have studied this half term.

Describe how the features (of the three regions we have studied) have changed over time.

What links can you identify between the people and the environments of the regions we have studied?

https://www.timestables.co.uk/multiplication-tables-check/

https://play.ttrockstars.com/auth/school/teacher

https://www.oxfordreadingbuddy.com/uk

Class Book

The Borrowers live in the secret places of quiet old houses; behind the mantelpiece, inside the harpsichord, under the kitchen clock. They own nothing, borrow everything, and think that human beings were invented just to do the dirty work. Arrietty's father, Pod, was an expert Borrower. He could scale curtains using a hatpin, and bring back a doll's teacup without breaking it. Girls weren't supposed to go borrowing but as Arrietty was an only child her father broke the rule, and then something happened which changed their lives. She made friends with the human boy living in the house...

Homework

Monday - Spellings (due in Wednesday).

Wednesday - Maths (due in Friday).

Friday - Comprehension/SPAG (due in Monday).

Please read regularly with your child and sign their reading record. children must bring their book into school on a Friday to be changed. They will receive their new book on Monday.