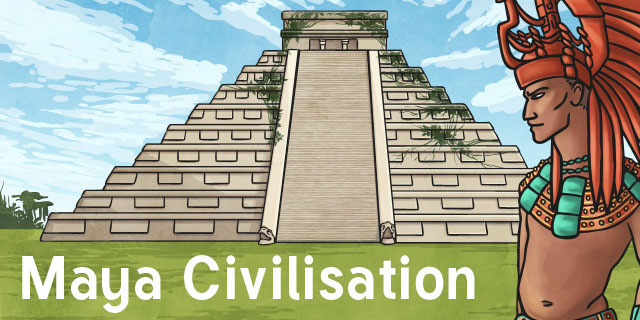 Maths

In maths, we will add and subtract numbers with up to 4 digits using the formal written methods of columnar addition and subtraction where appropriate, estimate and use inverse operations to check answers to a calculation and solve addition and subtraction two-step problems in contexts, deciding which operations and methods to use and why.

This year, Year 4s will take part in the compulsory Times Tables Check. Children will answer 25 questions, with only 6 seconds to answer each question.

How can you help at home?

Please ensure that you regularly practise and test your child on their times tables. At the end of Year 4, children should know the all times tables up to 12x12. It is always useful to practise the times tables as this really helps children with a range of mathematics work in school. If you have access to the internet, please visit the following sites to support your child's learning at home.

Links to support home learning:

https://www.timestables.co.uk/multiplication-tables-check/

https://www.topmarks.co.uk/maths-games/hit-the-button

English

In English, we will be 'Writing to Entertain' by creating and performing our own poems. We will also be 'Writing to Persuade' by creating our own persuasive adverts linked to our Maya theme.

How you can help your child? Encourage your child to read their reading book and ask them questions about the text which they are reading.

It is important to read a variety of texts with your child. This can be anything from their reading books to newspapers and leaflets. This will help to extend your child's vocabulary and their understanding of different text types, which will in turn help to improve their writing.

Links to support home learning:

https://student.readingplus.com/seereader/api/sec/login

https://classroom.thenational.academy/subjects-by-key-stage/key-stage-2/subjects/english-grammar

https://www.topmarks.co.uk/english-games/7-11-years/spelling-and-grammar

RE

Christmas. Exploring the symbolism of light

In RE we will;

give pupils an understanding of the Christian belief that Jesus is the, 'Light of the World'.

explore the multi-faceted metaphor of bringing light into people's lives.

Enquiry

Why is Jesus described as the Light of the World?

What does the light do to the dark?

Why is light such a powerful symbol?

Is light a good metaphor for Jesus?

The sun already lights the world so how can Jesus be the light?

How did Jesus bring light?

How does Jesus bring light?

Links to support learning at home:

https://www.reonline.org.uk/festival-calendar/

https://reepinfo.org/faith-games

Key Vocabulary

Jesus, light, candles, Christingle, Light of the World, Saviour and incarnation, Dreidel, Hanukkah, Hannukiah, Jerusalem, Temple.

Science

As scientists, we will be studying Sound. We will;

Identify how sounds are made, associating some of them with something vibrating

recognise that vibrations from sounds travel through a medium to the ear

find patterns between the pitch of a sound and features of the object that produced it

find patterns between the volume of a sound and the strength of the vibrations that produced it and recognise that sounds get fainter as the distance from the sound source increases.

Enquiry

Identify and describe sound sources in and around your local area.

How are sounds created?

How do vibrations change when a sound gets louder/quieter?

How do sounds change over distance?

Which materials can absorb sounds?

Key Vocabulary

Brass, Pitch, Tuned instrument, Tune, Volume, Percussion, Muffle, Insulation, Travel, Instrument, Fainter, Woodwind, High/low, Strength of vibrations, Vibrate, Strings
Theme

As historians we will be exploring how the Maya people lived and how their empire grew. We will explore the everyday life of the Maya people as well as delve into their religious beliefs. As well as this, we will be using sources of evidence from the Maya civilization and thinking about what they tell us. Finally, we will explore the different foods that the Maya people ate and why certain foods were particularly significant.

Enquiry

Where did the ancient Maya people live and how did the Maya empire grow?

What was everyday life like within the Maya civilisation?

How did the religious beliefs of the Maya people effect their daily lives?

Identify 3 sources of evidence from the Maya civilisation and explain what they tell you.

What foods did the Maya people eat? Why were certain foods particularly significant?

Key Vocabulary

Civilisation, Hierarchical, Artefact, Gods, Itzamna, Priests, Rituals, Sacrifice, Temple, Royal Court, Farming, Thatched Huts, Pyramid, Calendar, Mesoamerica, AD/BC.

Book Description

This is the story about how one ordinary nine-year-old child and three classmates are full of empathy for Ahmet, a boy that comes to their school as a refugee from Syria (he is the boy at the back of the class).

Through their sensitivity, curiosity, ingenuity, bravery and innocent niceness, they make a massive impact on Ahmet's life, friends, class, school, community and wider world. There's a lovely lack of stereotyping on gender and backstory for the narrator, which adds to the message of not judging people before you know them.

An inspiring and sweet tale that will help children think about what it is to be a good person whatever your circumstances (the narrator is from a poor background with a single parent mum who struggles to make ends meet), and challenge prejudice and push for fairness, whenever possible.

This is a beautiful, open-hearted debut from Onjali Q Raúf that should help children be the best they can be and realise the power of kindness.

CLICK THE LINK BELOW TO HEAR THE AUTHOR READ AN EXTRACT FROM THE BOY AT THE BACK OF THE CLASS.

The Boy at the Back of the Class

Homework

Monday - Spellings (due in Wednesday).

Wednesday - Maths (due in Friday).

Please read regularly with your child and sign their reading record. children must bring their book into school on a Friday to be changed. They will receive their new book on Monday.